Real Estate Guide
In its simplest terms, real estate is land. However, there is much more to the real estate industry as it has developed through the years. Real estate today refers to the buying, selling, renting, leasing, and management of commercial, residential, agricultural, and other kinds of property, including all the functions that support such activities, including areas like appraising and financing. People who work in the real estate industry often have in-depth knowledge of real estate markets and of contracts, laws, and tax regulations that apply to real estate transactions.
Our Clients
Our clientele includes Builders, Developers, Educational Institutes, Commercial Brokers and Investors. Based in Mohali, we handle issues of real estate for clients across India and worldwide. We believe that true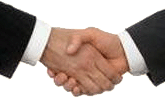 professionalism must also include unmatched customer service. Your questions are answered, your deadlines are honored and the services you receive meet your highest expectations.